European Union leaders pledged in May to stop Russian energy imports as a part of a broader effort to censure and sanction Moscow for its invasion of Ukraine.
Enter Azerbaijan, which has pledged to increase natural gas imports to Europe following the start of the war.
Ursula von der Leyen, President of the European Commission, said during a visit to Baku in July 2022: "Not only are we looking to strengthen our existing partnership which guarantees stable and reliable gas supplies to the EU via the Southern Gas Corridor. We are also laying the foundations of a long-term partnership on energy efficiency and clean energy, as we both pursue the objectives of the Paris Agreement."
Von der Leyen also said that Azerbaijan is "a key partner in our efforts to move away from Russian fossil fuels."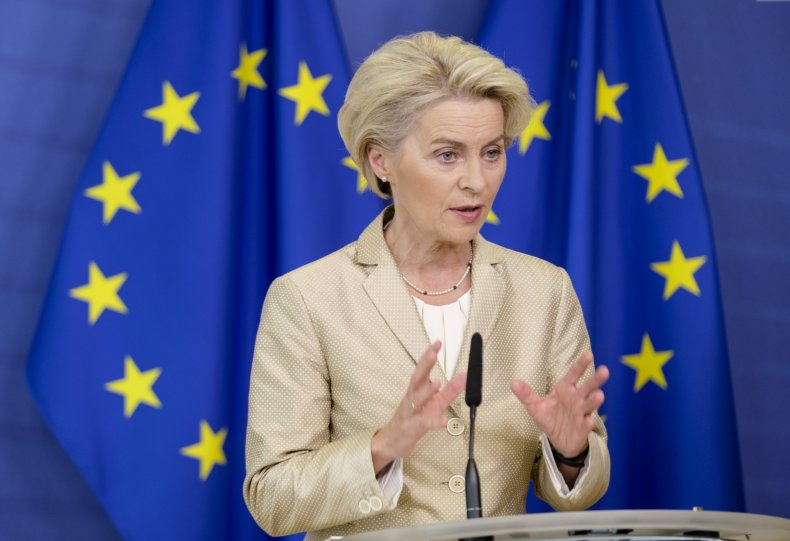 In fact, the two goals are interlinked in Azerbaijan, as they are in many petroleum-exporting countries. The more that Azerbaijan develops alternative energy for domestic consumption, the more petroleum there will be for export
Currently, the majority of Azerbaijan's electricity is produced by fossil fuels, with the balance coming from hydroelectric sources, one of the benefits of Azerbaijan's mountainous terrain. Yet its geography means that it has great potential for a variety of other alternative and renewable energy resources as well. Wind power in the country has the potential to produce 800 MW per year. Indeed one origin story for "Baku," the name of Azerbaijan's capital city, comes from "Badi Kube," which translates from old Persian as "City of Wind."
"We fully support the territorial integrity and sovereignty and independence of all countries and we have supported Ukraine in this difficult time," said Khazar Ibrahim, Azerbaijan's ambassador to the U.S. in an interview with Zenger News. "It is really important to end this situation by diplomatic means, as it is important for both regional and global peace."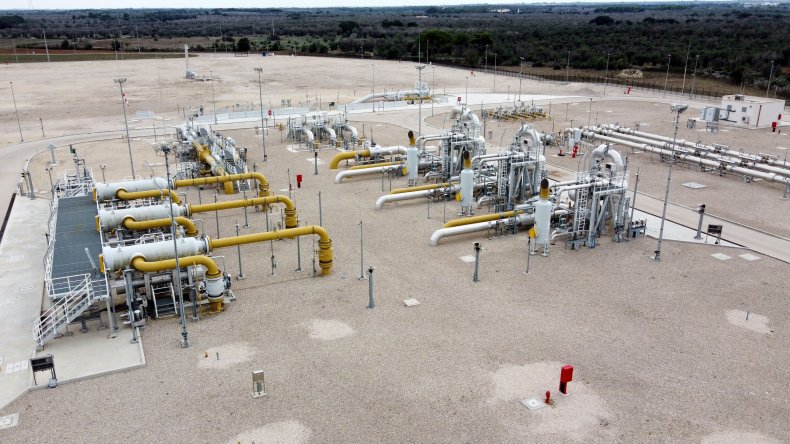 The ambassador also said that despite the recent border conflict with Armenia in September, Azerbaijan would still meet its global commitments to increase the volume of natural gas exports to Europe.
Azerbaijan's President Ilham Aliyev said this month that talks have begun to expand the Trans-Adriatic Pipeline (TAP). The pipeline currently delivers 10 billion cubic meters (bcm) of gas each year from Azerbaijan's Shah Deniz gas field to Europe. Italy accounts for 8 bcm per year of those imports, with Greece and Bulgaria taking the remainder.
Increased energy exports from Azerbaijan will take years to reach maturity. Another potential source of natural gas for Europe is liquefied natural gas (LNG). Azerbaijan will continue to develop new pipeline-based exports to Europe regardless of LNG developments in Europe, the ambassador said.
"We don't speak of competition," said Ibrahim, adding, "The more sources, the better it is overall for the market. At times of geopolitical crisis, in particular, the stability of the global energy market is achieved through cooperation with our partners around the globe."
The ambassador also confirmed that those talks were progressing. He also said that the Southern Gas Corridor linking Azerbaijan, Georgia, Turkey, and Greece will be crucial to expanding natural gas exports to the European Union.
"We committed with the EU that by 2027, we will double natural gas exports to our partners in Europe. From a current 10 billion bcm to European markets to 20 bcm by 2027, with an increase each year in between," said Ibrahim.
This story was provided to Newsweek by Zenger News.