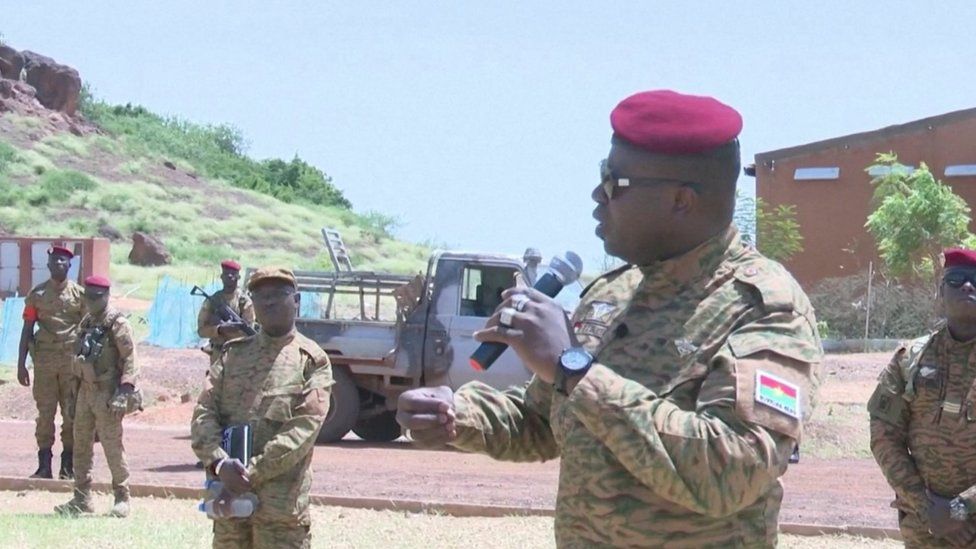 An army captain in Burkina Faso has announced on national television that he has ousted military leader Lt Col Paul-Henri Damiba.
Ibrahim Traore cited Lt Col Damiba's inability to deal with an Islamist insurgency as the reason.
He also announced that borders were closed indefinitely and all political activities were suspended.
Lt Col Damiba's junta overthrew an elected government in January, citing a failure to halt Islamist attacks.
But his administration has also not been able to quell the jihadist violence. On Monday, 11 soldiers were killed when they were escorting a convoy of civilian vehicles in the north of the country.
Earlier on Friday, Lt Col Damiba urged the population to remain calm after heavy gunfire was heard in parts of the capital.
The Islamist insurgency broke out in Burkina Faso in 2015, leaving thousands dead and forcing an estimated two million people from their homes.
The country has experienced eight successful coups since independence in 1960.