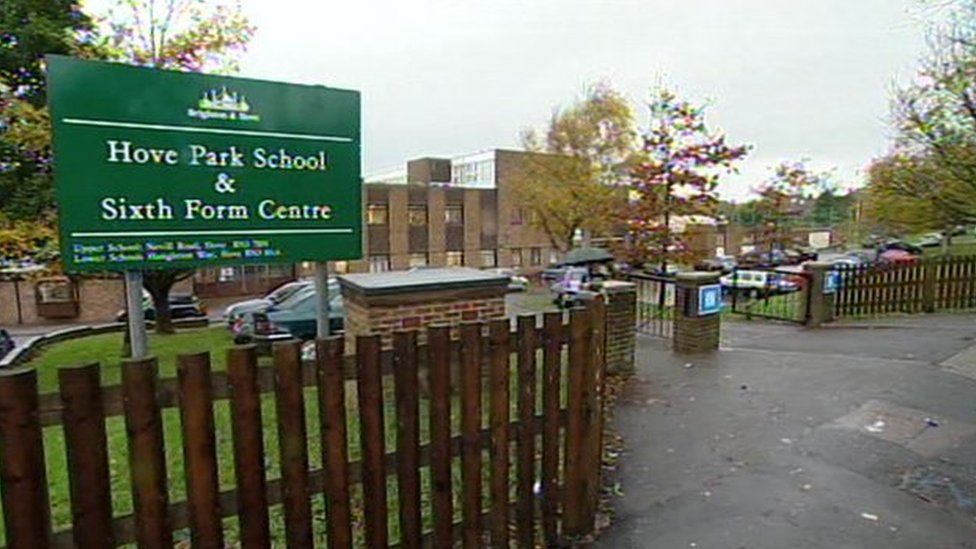 A secondary school pupil has died with suspected strep A in East Sussex, officials have said.
The child attended Hove Park School in Hove, a joint statement from the UK Health Security Agency and Brighton & Hove City Council said.
Sixteen UK children are now understood to have now died after invasive strep A infections since September.
Most strep A infections are mild, but more severe invasive cases - while still rare - are rising.
Public health officials in Brighton and Hove said they were working with the school to raise awareness among parents about the signs of strep A infections and what to do if a child develops them.
Dr Rachael Hornigold, consultant in health protection at UKHSA South East, said: "We are extremely saddened to hear about the death of a young child, and our thoughts are with their family, friends and the local community."
Alistair Hill, director of Public Health at Brighton & Hove City Council, said: "We are working with the UK Health Security Agency and Hove Park School following the death of a pupil who attended the school.
"We offer our heartfelt condolences to the family, friends, and the whole school community who will all be deeply affected by the very tragic loss of this young child, and we are providing our support to them at this incredibly sad time."
Normally, mild strep A infections cause symptoms like a sore throat or skin infections.
The bug can also cause scarlet fever - with a sore throat, skin rash that feels like sandpaper, a high temperature and a so-called "strawberry tongue".
It is treated with antibiotics which may also help reduce the risk of complications and spread of the bug.