I've always had a knack for generating income, that's why entrepreneurship has always intrigued me. At school, I was one of the guys who would open their locker at lunchtime and sell ice pops and candy to students. I'd always stock the snacks that people were interested in at the time and would make over $100 a week.
I then began to sell in-demand products on eBay. I remember, once, I went to a spa and collected many complementary pairs of slippers, I then sold them so that I could afford to go to the spa again. I liked the idea that the harder I worked, the more money I could earn.
From 2012 to 2016, I went to the university of Stirling in Scotland and studied business management. I was training to be a manager but I didn't know what I wanted to manage when I came out of college. So after I graduated, I spent a few months traveling before I came back home to Belfast, Northern Ireland, and began looking for undergraduate jobs. I soon realized that I didn't want to spend my life running in the corporate rat race. I didn't want to work for someone else just because it's what most people in society do.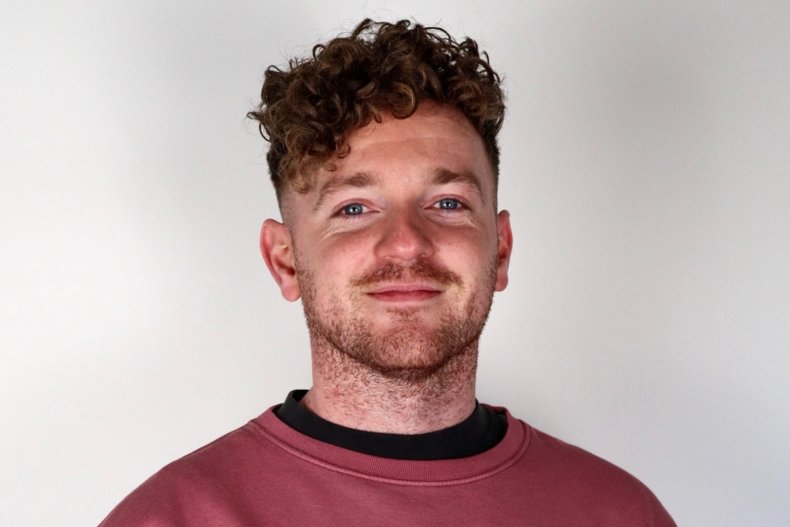 The idea behind starting my own business
I knew that I wanted to own a business, so I began thinking of what it could be. I had previously thought about having a clothing store; I would often look around in retail shops and think: How could I do this better? I also spent four years doing street photography and getting to know a lot of people who were experiencing homelessness. So, I knew that I wanted to help people.
I then had the idea of creating a clothing brand that tackles homelessness. The products would be trendy, but also of good quality to keep people warm. When a customer would buy an item of clothing, they would get one for free, and they are challenged to give it to a person experiencing homelessness. I wanted the customer to give out the product themselves, which made the business unique. I decided this business would begin with me designing beanie hats for the winter.
Although I had a great idea, I had no money. So, in September of 2016 I plucked up the courage to ask my mom for a $2,400 loan to start the business, with the intention that I would pay her back within a year.
My mom has always been very supportive, but she doesn't have a lot of money. She was under a lot of pressure financially to look after my siblings and me. So, when I approached her, I was very cautious, knowing that if I didn't pay her back within a year, it would not just impact me, it would also impact my family. But, that pressure pushed me to work harder because I knew that I wasn't loaning money from a bank, it was from my mom.
After she agreed to give me the loan, she also offered me the extra room in the house so that I had somewhere to work from. But she did say she'd need it back exactly how it was after one year!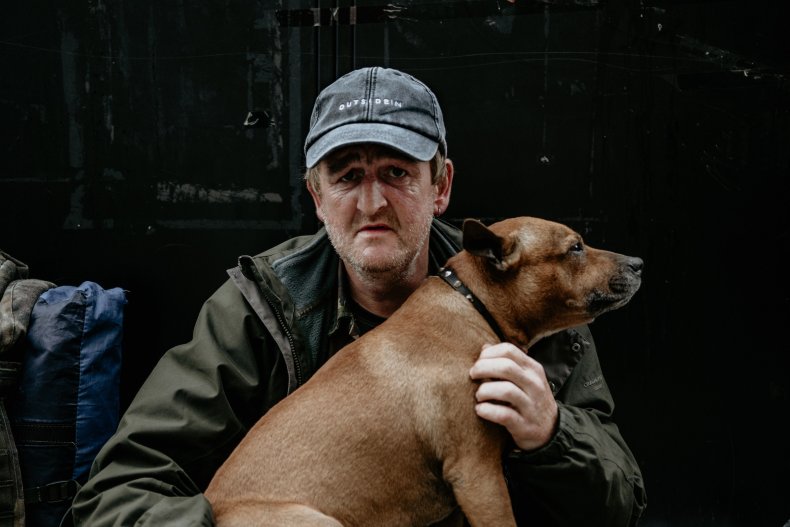 Having doubts
When I started working on my business, I was 24 years old. It was me, alone, in one room with my dog running around. It was one of the toughest years I'd ever had. From the September my mom gave me the loan to the same December I was making sure my business plan was sound. In the end, I gave myself six months to make sure that my idea was bulletproof. The concept of giving back with purchase needed a lot of work, so research became a big part of what I did.
During that six month period, some friends and family members were suggesting that I get a part-time job in order to support myself, but I chose not to because I wanted to put my all into my business. Sometimes I couldn't even afford to go to the cinema as I hardly had any money to live on.
There were some days leading up to Christmas 2016 when I would work from 9 a.m. to 4 a.m. and wake up early in the morning, ready to work again. During that time, I was working seven days a week.
I would constantly ask myself, is this worth it? But for me, the more time that I spent on the streets volunteering and speaking with people experiencing homelessness, I was encouraged to keep going.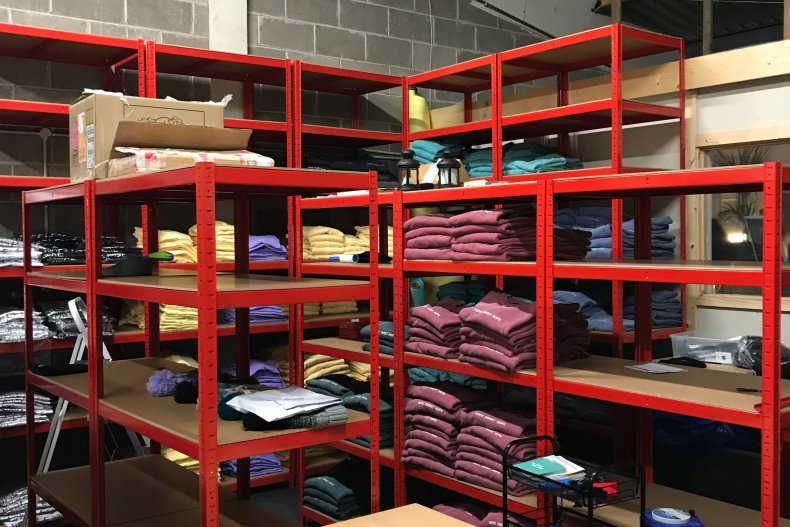 Starting off small
I started off by selling hats around the Christmas season, but after three to four months, sales started to dry up rapidly to the point there were there were 14 days when I made no money. So, I began creating more products such as t-shirts and following that, caps, to ensure that I had summer products and not just winter items.
It wasn't easy; I'd always try to make sure that my dog's hair didn't get on the products. I would go to my local post office with trolleys and impatient people behind me would wait for me to put fifty to sixty orders of hats through one by one, including ones with pom poms and beanies.
Within the first year, I also started to host events in hotel lobbies and meet people face to face, as my website wasn't gaining much traffic. I'd put up a controversial sign that said, "Rewriting Homelessness" and people would say "How are you rewriting homelessness? This is a disgrace." That would be my opportunity to explain the brand model.
Within the first two years, it was taking risks and not being scared or deflated when something didn't work out that allowed my business to become successful. Because of the long hours and hard work that I had put in, the brand rapidly expanded within a year.
In the summer of 2017, I was given a 1,000 square foot warehouse in Belfast for free for the first few months. Although my business was still small, I always wanted to create a perception that the brand is bigger than it actually is, so that I could grow into it. This also meant that I was able to move out of my mom's house and pay her back within a year, as promised.
As I expanded the business, the team began to grow and another warehouse then Belfast also became our headquarters, which is 6,000 square feet. We have a big room for designers, event planners, and marketers; it's a space where everyone can collaborate.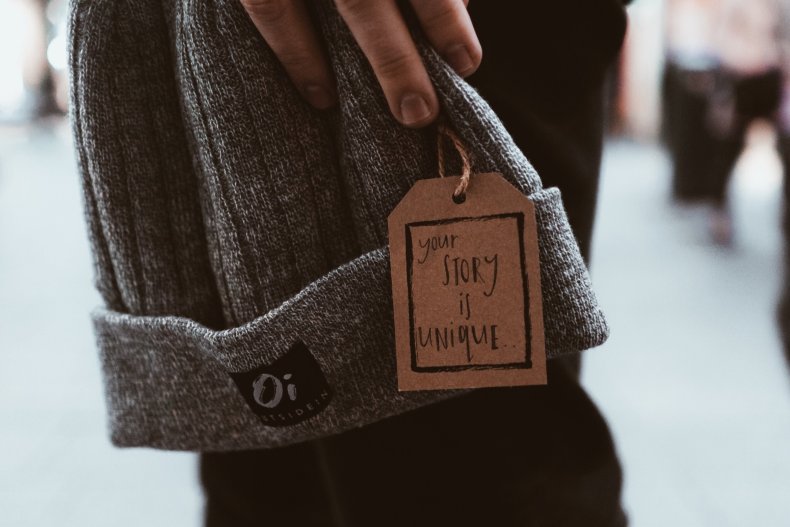 Giving out over $1 million in clothes
By 2022 we had given out over $1 million in clothing to people experiencing homelessness around the world. Also, since I started the business in 2016, over 125,000 items have been donated to people experiencing homelessness across the world.
Owning a business that is aimed at helping people experiencing homelessness is controversial because a lot of organizations that give back as much as we do are charities. But we want to stir up a sector known for profit-making and show people that it's what we do with that profit that matters most.
I wanted to create a business that inspires other businesses to give back, and I feel that sometimes when you become a charity, you are only going to inspire other charities. So I wanted to create a business with a purpose that makes a profit and generates it in an impactful way. This, in turn, may inspire other businesses to give back in a similar way.
When someone purchases a product on our website, they have the option to either nominate us to donate the additional product on their behalf to one of our partnering charities or to donate it to someone in need themselves. Roughly 35 percent of customers chose to donate the item themselves and the rest opt for us to donate the additional product on their behalf. We have received so many inspirational stories from customers about their interactions with someone in need and how it has really challenged how they viewed homelessness.
In 2020, we decided to hand the additional product that comes with each sale out ourselves as contact was restricted during the COVID-19 pandemic. But we are considering bringing the old model back because we were empowering our customers to be a part of the giving process.
I'm grateful because we currently have over 35 full-time and part-time staff members working for the business and we have a staff member working in London and one in New York.
Those extremely long days were not fun. But I was motivated to keep going because I knew the "why" behind what I was doing. Fashion was never on my agenda and clothing is still something I am not a professional at. But, I am a professional at communicating, having a vision, and making sure that I can take people on that journey.
I think we have to do something a bit different if we're going to get noticed. As long as charities and people on the street believe in what we do, then it's worth doing.
David Johnston is the Founder & CEO of OutsideIn, a clothing company giving back to people experiencing homelessness. You can find out more about him here.
All views expressed in this article are the author's own.
As told to Newsweek associate editor, Carine Harb.