A dog's remarkable coat has gone viral on TikTok, attracting envious comments from human watchers who said the spaniel's silky smooth chestnut locks put their own to shame.
The video of Hattie the English Cocker Spaniel sitting patiently while their owner combs their shiny long hair has attracted an astonishing 8.5 million views and 1.1 million likes.
A caption on the video reads, "I could sit and comb my dogs hair all day long."
Among the admiring comments on the video, user joke acc said, "how's her hair better than [mine]??" with over 60,000 likes, while Vero commented, "The dog got better hair than me" with 29,000 likes.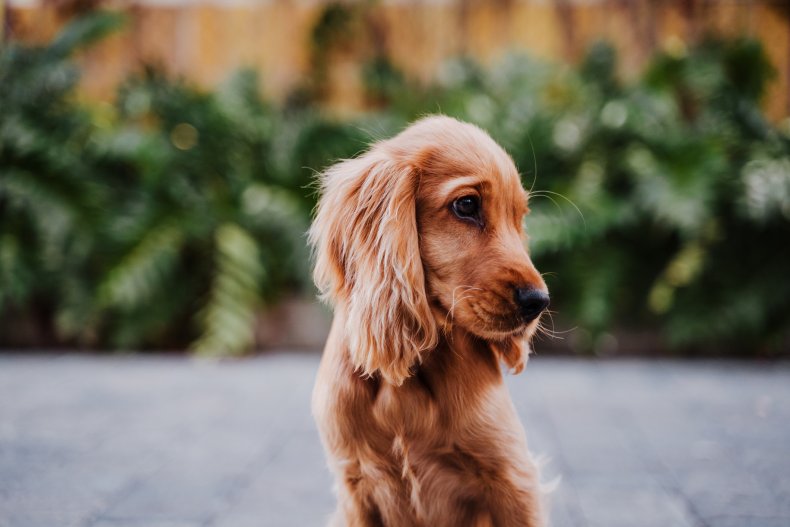 In another video on their TikTok page @hugo.and.hattie, their owner reveals that they allegedly achieve the model-like hairstyle using a specific dog shampoo containing vitamin E, coconut and shea.
Dog shampoo videos are popular on TikTok with over 13 million views on the hashtag #dogshampoo, but recently experts have warned there may be dangers.
In May, the U.K.-based newspaper the Mirror published a story around the TikTok craze of people using toning shampoo on their dogs which contains a high level of lightening agent citric acid which can cause significant irritation to your dog's skin.
The American Kennel Club advises that, "Using a human shampoo on dogs disrupts the acid mantle, leaving your dog vulnerable to parasites, viruses, and bacteria. It also makes their skin feel dry and flaky, which can lead to repeated scratching and abrasions. This makes it easy for bacteria to invade."
Dogs' skin is more sensitive than ours as we have more skin cell layers, and "Shampoo with the wrong pH balance and/or harsh chemicals can irritate a dog's skin and strip away the protective oils from their coat and skin," says the AKC, which can leave them open to irritated skin and infections.
If you're without a specialized dog shampoo and your dog has decided to roll in something in unsavory, the AKC suggests that if your dog doesn't have any known skin issues, it's OK to use human shampoo "once in a blue moon". It recommends sticking to a dog shampoo however, "That way, you'll never be tempted to substitute your salon formula for the dog shampoo that's just right for your canine pal."
User Sarah Gallagher commented, "showing this to my hairdresser as a reference pic."
User Isabella Bender wrote, "I never thought I would be jealous on a dog but here we are."
User irlcda said, "loreal gonna sign her for shampoo commercials."
Newsweek has reached out to @hugo.and.hattie for comment.