In a speech to the U.N. General Assembly on Thursday, Israeli Prime Minister Yair Lapid endorsed the establishment of a Palestinian state, prompting immediate condemnation from the Israeli right.
"Despite all the obstacles, still today a large majority of Israelis support the vision of this two-state solution. I am one of them," Lapid said.
"An agreement with the Palestinians, based on two states for two peoples, is the right thing for Israel's security, for Israel's economy, and for the future of our children. Peace is not a compromise. It is the most courageous decision we can make," he said.
Lapid added that Israel has "only one condition: That a future Palestinian state will be a peaceful one. That it will not become another terror base from which to threaten the well-being and the very existence of Israel. That we will have the ability to protect the security of all the citizens of Israel, at all times".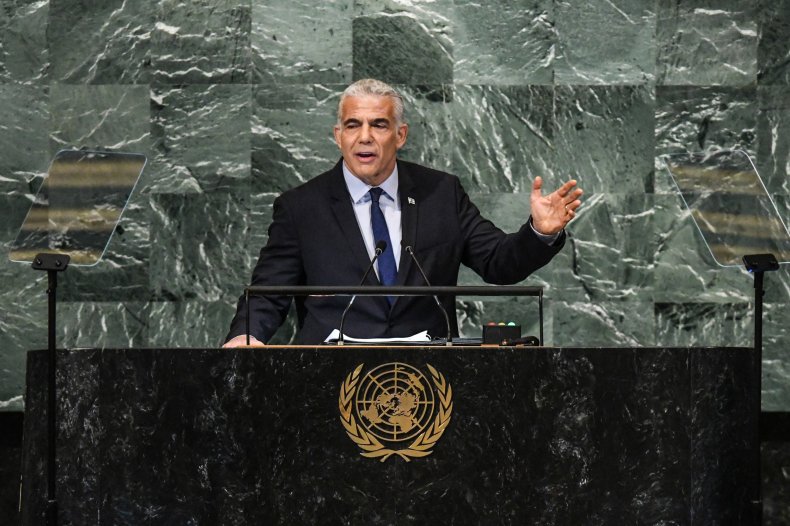 In a video uploaded on social media, Likud party chief and opposition leader Benjamin Netanyahu lambasted the prime minister, calling Lapid's address "full of weakness, defeat."
"After the right-wing government led by me dropped the Palestinian state from the world agenda, after we brought four historic peace agreements with Arab countries that bypassed the Palestinian veto, Lapid is bringing the Palestinians back to the forefront of the world stage and putting Israel right into the Palestinian hole," Netanyahu said.
"Now he intends to give them a state of terror in the heart of the country, a state that will threaten us all," he added.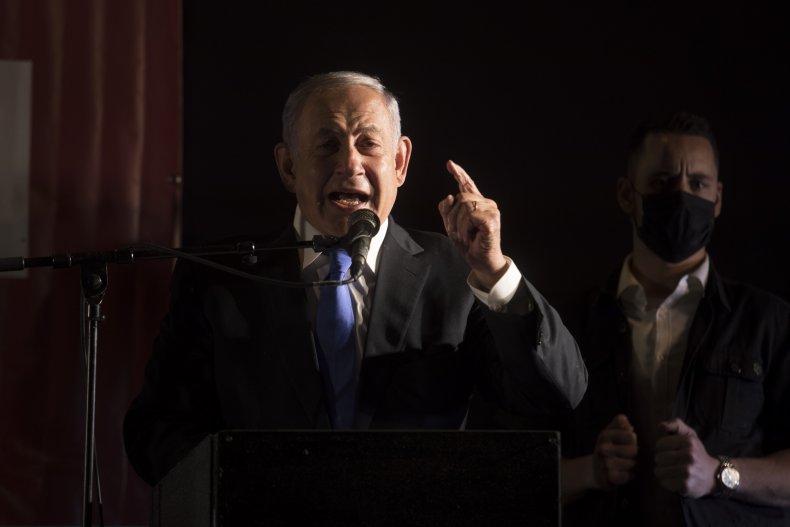 Yariv Levin, the director of the Likud faction, said Lapid "surrendered shamefully" to the Palestinian Authority and "dealt a fatal blow to Israel's political standing."
"Instead of standing up to the world and saying out loud that the land of Israel belongs to the people of Israel, Lapid bowed down to the haters of Israel," Levin said, adding that Lapid had undone years of political achievements pushed through by Netanyahu.
Former Israeli Ambassador to the U.N. Danny Danon accused Lapid of focusing on the November 1 elections in Israel. "The spotlight that Lapid turned on the Palestinian issue instead of the Iranian threat proves that Lapid is only concerned with his election campaign and not with promoting the interests of the State of Israel," he said.
According to a July survey conducted by the Israel Democracy Institute, only a minority of Israeli Jews (32 percent) said they would support a peace agreement between Israel and the P.A.
Produced in association with Jewish News Syndicate.
(Additional reporting provided by JNS Reporter)
This story was provided to Newsweek by Zenger News.