President Joe Biden may soon be facing a subpoena from the new Republican majority in the House of Representatives as the GOP has pledged to launch investigations into his administration.
Republicans will control key committees once the new Congress meets on January 3 and they will have the power to seek documents and compel testimony, and political scientists have told Newsweek thatBiden will likely be a target.
A subpoena could be issued to the president as part of a probe of his son, Hunter Biden, and his foreign business dealings. Committee on Oversight and Reform Republicans accused Biden of lying about his involvement in his son's business affairs in a 31-page interim report last week.
Biden has always denied playing a role in Hunter Biden's business dealings, but Oversight Republicans made clear their investigation was about the president, alleging he "has misused his public positions to further his family's financial interests."
Experts on U.S. politics told Newsweek that Biden could potentially ignore a subpoena and cited the example set by former President Donald Trump.
Ignoring a Subpoena
Republicans are likely to try and tie Hunter Biden's business affairs to his father as part of any investigation into the matter, but the president may have a case for ignoring any subpoena, according to David A. Bateman, an associate professor of government at Cornell University.
"You can't just subpoena and expect compliance because you have decided that something stinks: for it to be remotely likely to work, politically or in getting the president to comply, there would need to be something to back it up," Bateman told Newsweek.
"The president could ignore the subpoena, and unless there was some threat of judicial action or Democrats were defecting then he probably would ignore it," he said.
Bateman added that judicial action and Democratic defections would require "a pretty compelling case" that Hunter Biden had done something wrong, but also "that the wrong he has done substantively implicates the president."
Following Trump's Lead
Former President Trump may provide an example of how Biden could deal with GOP probes, though it's not clear if the administration will embrace his tactics.
The House Select Committee investigating January 6, 2021, accused Trump earlier this month of defying a subpoena they'd issued to him that required him to sit for a deposition on or about November 14 and to provide documents.
The former president has sued to avoid giving testimony or providing documents to the committee, which may also be an option open to Biden.
"The big question generally is whether Biden will cooperate with Republican-led investigations," Thomas Gift, founding director of University College London's Centre on U.S. Politics, told Newsweek.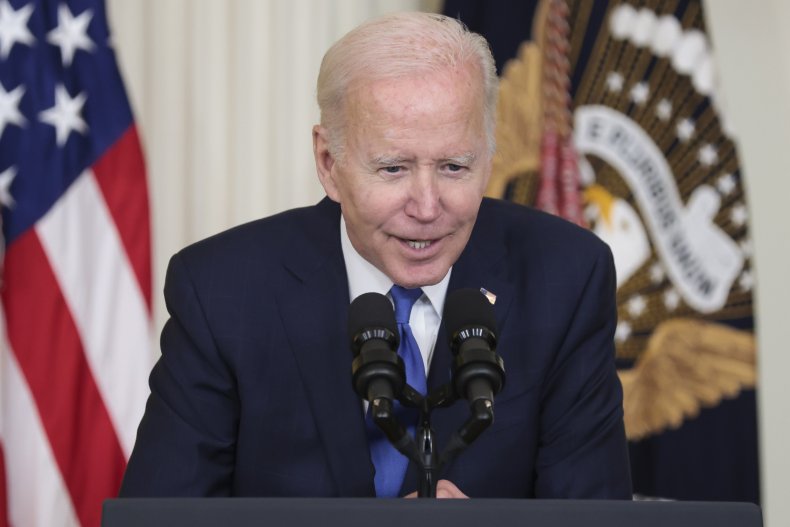 "Trump repeatedly shattered norms of executive transparency by refusing to hand over documents, to offer testimony, and to comply with subpoenas in the course of investigations into his own conduct," he said.
"With that new standard established, it's unclear whether the White House will revert to the status quo ante by working with Congress to provide relevant information - or whether it will follow Trump's lead by stymieing probes at every turn. My guess is that we'll see a bit of both," Gift added.
Paul Quirk, a political scientist at the University of British Columbia in Canada, told Newsweek: "Attempting to quash the subpoena will look like Trump-style stonewalling initially, but not for long if the attempt succeeds and the courts deliver a rebuke to the investigators."
"Biden may want to evaluate the legal and constitutional rationale for the subpoena carefully, and if it is strong, testify; but if it is weak, challenge it," he said.
Embarrassing Moments
If President Biden does receive a subpoena from Republicans and chooses to testify, that would carry risks of its own.
"Biden will have a difficult decision whether to comply with the subpoena or go to court and attempt to quash it," Quirk said.
"Even if the investigation turns up no credible evidence of wrongdoing, the president's appearance before an investigating committee would likely produce some embarrassing moments for both him and his son," he said.
"The Republicans would take the opportunity to hurl insults and make scurrilous accusations, directly to the president's face," Quirk went on.
Quirk said that in the absence of major revelations "the investigation will probably play poorly with moderates, swing voters, and mainstream media, and may backfire against the Republicans."
"But even if so, Biden's image will suffer some inevitable harm," he said.
Serious Evidence
Republicans may risk an unfavorable contrast between their probe of the Bidens and ongoing investigations of former President Trump, while Biden could make things more difficult for the GOP by fighting any subpoena.
"The president does have a short-term interest in public officials complying with congressional subpoenas - but even that is pretty thin," Bateman told Newsweek.
"After all, Biden has no say over whether Trump is subpoenaed by the House, the Senate, or even really the Department of Justice," he said. "He has an interest in making sure that justice is done, but that's delegated to the attorney general and now the special counsel, who can do it as well as Congress -and since the judiciary has weakened Congress' own authority, maybe they can do it even better."
"Last, and most important, the sitting president would have a very easy case to make for ignoring a subpoena: Hunter Biden is just a private individual, not even a Billy Carter in the grand scheme of things," Bateman went on.
Billy Carter was the younger brother of former President Jimmy Carter, whose relationship with the government of Libya was subject to a Senate hearing that some in the pressed dubbed "Billygate."
"Absent some serious evidence of impropriety on the president's part, subpoenaing him would look like a clear effort to make political gain," Bateman said.
"By contrast, the investigation into Donald Trump is an investigation into a former public official for whom credible evidence of wrongdoing was widespread. Republicans could try to pretend this is hypocrisy, but that wouldn't be a serious or good faith argument," he said.