KANSAS CITY, Mo. — In a season where multiple AFC teams seemed to push all their chips to the center of the table, the Kansas City Chiefs pivoted and went another direction by retooling their defense with an influx of rookie talent via the NFL draft.
Nine of the 20 players playing defense this year for the Kansas City Chiefs are new to the team.
The Chiefs have hosted four straight AFC championship games and hope to host one again at the end of this season. The rookie defensive players will have to play a large role in that process.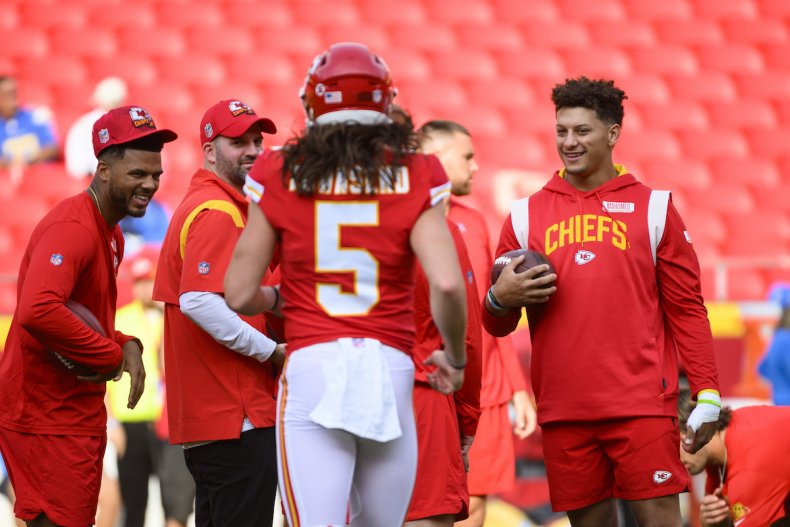 In the first game of the season, the defense had to deal with a brisk schedule with two games in five days.
"It's a little bit of a scramble drill getting everything together," said coach Andy Reid regarding his team having to play two games in four days. "But we try to work with it before we get to that point and have somewhat of a plan of what direction we're going to go."
The Chiefs offense, led by quarterback Patrick Mahomes, scored five touchdowns in the first game of the season against Arizona, making things easy for the Kansas City defense. In the second game of the season, the defense was equally part of the story – led by a dramatic play involving a Kansas City Chief's rookie.
The San Diego Chargers were driving, with an opportunity to score the go-ahead touchdown late in the fourth quarter. That's when Los Angeles Chargers quarterback Justin Herbert was intercepted by 7th-round rookie cornerback Jaylen Watson. The former Washington State star went 99 yards on the return to put the Chiefs ahead for good.
"I'm just a very resilient person. I've always been working for what I had." Watson said, which may be an understatement. The rookie hit a period in college where he lost his eligibility due to academics and ended up working at a Wendy's fast food restaurant before mounting a comeback journey to the NFL. He is used to being underestimated.
"I just knew, being a seventh-rounder, having my first start, I was going to get tested a lot. And early. I just felt I was going to get one today, and that's what happened," Watson said.
Mahomes is still under a cost-controlled rookie contract. This has allowed the Chiefs to fill the defense with high-priced talent. Big plays by unlikely heroes have Kansas City sitting atop the AFC West early in the season, looking down on all the divisions one-loss teams with a superior undefeated record of 2-0.
What's Next
Kansas City faces a team with a very different set of fortunes to start the year as they face what has been an underachieving Indianapolis Colts team. The Indianapolis Colts, who traded for new starting quarterback and former NFL league MVP Matt Ryan, hope to be a strong contender in the AFC.
Matching Ryan with upcoming star receiver Michael Pittman and 2021 NFL leading rusher Jonathan Taylor, things have not gone to script. Instead, the Colts endured the rare NFL tie in week 1 to the Houston Texans and then were shut out 24-0 by Jacksonville.