Police in Las Vegas have been asking for the public's help in identifying a man who was found at a local park in August.
The man is currently being treated at a hospital in the valley, though no details about his hospitalization have been released.
Police said the unidentified man was "found in a local park in the Las Vegas area on August 10," according to KLAS. The Las Vegas metropolitan police have not yet shared which specific park he was found in.
The man is described as being around 22 years old, 5 feet 5 inches tall, 149 pounds. He has dark brown eyes, black hair and a light complexion. Police shared an image of the man in hopes that someone recognize him and make contact.
Anyone with information on the man's identity can contact the Missing Persons Detail at 702-828-2907.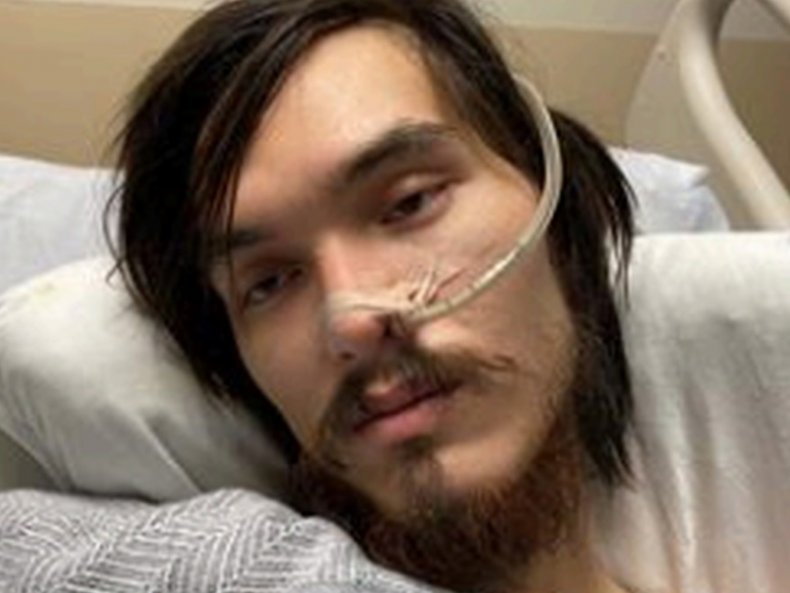 According to the Las Vegas Metropolitan Department, an average of five to seven adults are reported missing each day in the area, and over 200 each month.
Data from the National Missing and Unidentified Persons System indicates that there are currently 14,168 unidentified persons cases open in the U.S. There are also 14,839 open unclaimed persons cases along with a further 22,156 missing persons cases open.
The majority of missing persons are between the ages of 21 and 30 and male.
Newsweek has contacted the Las Vegas Metropolitan Police Department (LVMPD)
Online, the LVMPD indicates that being a missing person has no legal consequences, as some wrongly believe, making it difficult for them to act. "Being a voluntary missing person is not a crime," they write. "Any adult person can simply walk away, and choose to ignore family, friends, associates and employers. Because this behavior is not a crime, law enforcement is limited on how they conduct their type of investigations. When facts and circumstances indicate a strong possibility of foul play or the disappearance is the result of a criminal act, police will investigate."
"Myths still prevail that you must wait up to 72 hours before reporting any person missing. The fact is, there is no waiting period to report a person missing to police," specifies the LVMPD.
According to Statista, there were 521,705 people who were filed as missing by the National Crime Information Center in 2020, a sharp decline from the 1997 peak of 980,712 people being filed as missing. It must be noted that most adults and children who go missing are quickly found.
In July, Newsweek spoke to a woman and her mother who are still searching for a family friend, who went missing 34 years ago.
In August, a wildfire led to a break in the case of a man missing since 2014, with fire teams finding a backpack belonging to him.