Prince Harry's U.K. approval rating has taken a hit one month before his Netflix series is expected to drop and two months before the release of his memoir.
The popularity of royals including Harry and his father King Charles III spiked after Queen Elizabeth II's death in September as the nation grieved.
However, while Charles has largely held on to his improved rating, the Duke of Sussex has slipped back in the estimation of British adults, according to YouGov data.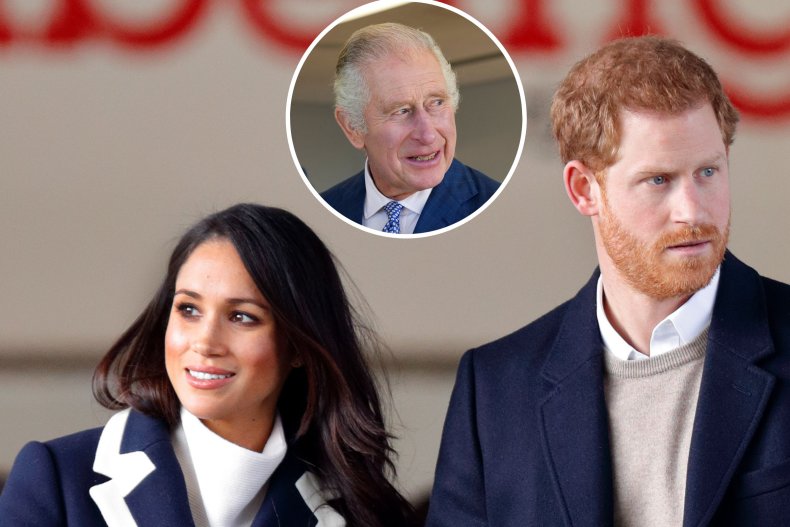 Shortly after the queen's death on September 8, Prince Harry was viewed positively by 45 percent of British adults and negatively by 46 percent, giving him a net rating of -1, in research conducted between September 21 and 22.
The figures were a big improvement on the YouGov report in May, when Harry had a net rating of -26, with 32 percent viewing him positively and 58 percent negatively.
However, a new set of ratings released on November 24 shows that 39 percent view the Duke of Sussex positively and 52 percent negatively, giving him a net rating of -13. This data was collected between November 9 and 10, in a survey of just over 1,700 adults across the U.K.
King Charles' figures are almost unchanged since September, with negative feeling dropping 1 point to 24 percent and positive feeling remaining at 67 percent. His net rating for November is +43.
Meghan Markle's net rating this month stands at -32. She is liked by 28 percent and disliked by 60 percent, the research found. In September, her net figure was -28.