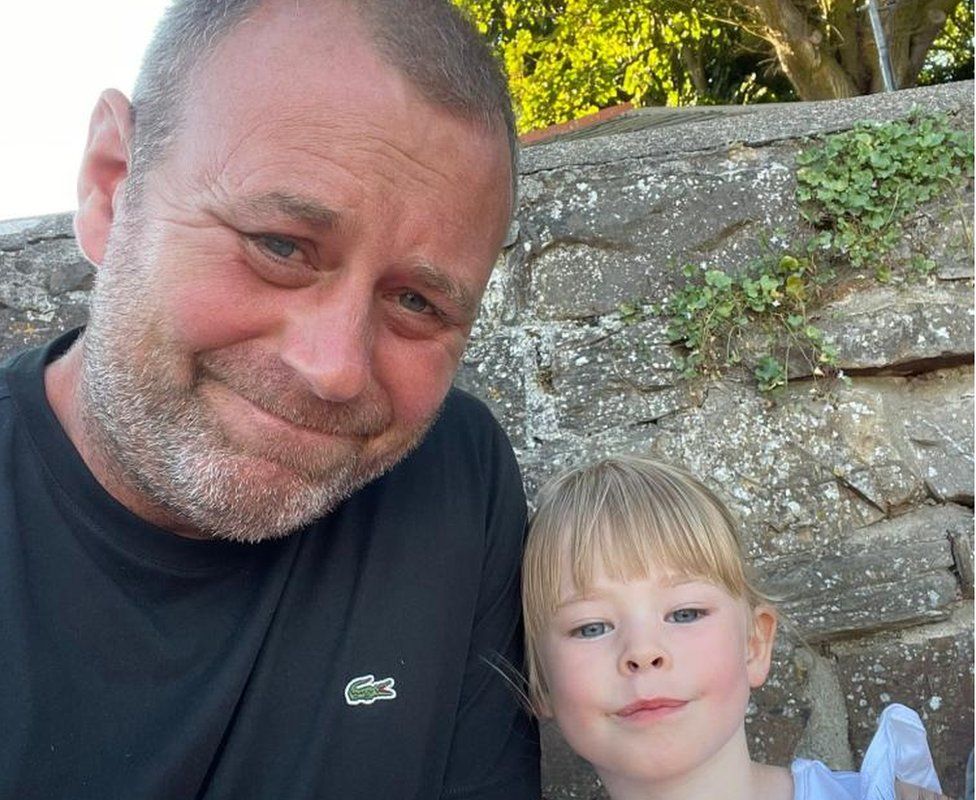 By Rachel Russell
BBC News
The grandmother of a four-year-old girl who was fighting for her life in hospital with strep A says she is starting to get better.
Camila Rose Burns was put on a ventilator at Liverpool's Alder Hey Children's Hospital after falling ill.
Fifteen UK children have now died after invasive strep A infections since September.
Most strep A infections are mild, but more severe invasive cases - while still rare - are rising.
Experts say cases are higher than normal this year because of increased social mixing after Covid.
Dawn Burns said her granddaughter Camila was making progress after being initially taken to hospital in Bolton last weekend when her father Dean Burns found her hallucinating.
She told Radio 4's Today programme: "She gradually came off the different meds... when we first got there the consultant said she was the illest child in the UK and she was as close to death as you could be without actually dying - that's what he said to us.
"She was on absolutely tons of support meds, ventilator, dialysis et cetera. But slowly and surely, she managed to pull it round."
Prof Kamila Hawthorne, of the Royal College of GPs, added on the programme that children who have had chicken pox are more likely to get strep A or scarlet fever, which is one of many types of infections caused by strep a.
She later advised: "If a child has temperature over 39C (102.2F) and their behaviour is changing we are more than happy to see them."
'No antibiotic shortage'
Prof Sir Andrew Pollard, chairman of the Joint Committee on Vaccination and Immunisation (JCVI), also told Radio 4 on Friday that he is not aware of any "national shortage" in antibiotics to treat strep A.
He said: "I can't tell you about supply chain issues but my understanding is that overall we do have plenty of antibiotics.
"Of course, you could have a local situation where there's a shortage, but I'm not aware of any national shortage, particularly given that this bug is treatable with one of our oldest antibiotics, penicillin, and it's always sensitive to penicillin, so it should be perfectly treatable when it's recognised."
Ms Burns also advised parents to look out for signs of the infection as she said Camila had originally complained of having pain in the top left hand corner of her chest, but a doctor said it was likely due to her pulling a muscle.
Earlier this week, Camila's father Dean Burns told parents who had any concerns about their children's health to "scoop them up" and to get checked.
He added Camila's family were "hoping and praying for a miracle so that she heals and comes back to us".
Public Health Wales said on Friday that levels of strep A were now similar to 2016, despite having doubled in recent weeks.
The UK Health Security Agency has said there is no current evidence that a new strain is circulating and that the rise in cases is more likely because of high amounts of circulating bacteria and increased social mixing.
What is Strep A?
Group A streptococcal (GAS) infection is caused by strains of the streptococcus pyogenes bacterium
The bacteria can live on hands or the throat for long enough to allow easy spread between people through sneezing, kissing and skin contact
Most infections cause mild illnesses such as "strep throat" or skin infections
It can also cause scarlet fever and in the majority of cases this clears up with antibiotics
On rare occasions the bacteria can get deeper into the body - including infecting the lungs and bloodstream. It is known as invasive GAS (iGAS) and needs urgent treatment as this can be serious and life-threatening