It's been over a year since Josh Wardle, a New York based software developer, first released Wordle to the public in October 2021, yet the game's extraordinary popularity shows few signs of abating.
The rules of Wordle are very simple meaning almost anybody can play, even if they have no prior experience with word games. Each day the player is tasked with working out a new five letter word, in six attempts or less.
After each guess the letters change color, indicating how accurate it was. If a letter goes green it is both in the word, and in the position you put it. Yellow means the letter features, but in a different place, whilst gray tells you it's not included at all.
Wardle, originally from the U.K., first developed Wordle during coronavirus lockdown "for me and my partner to enjoy."
After becoming publicly available Wordle became a viral sensation, with many players posting their scores on social media each day. In January Wardle sold the game to the New York Times, for an undisclosed seven figure fee, though it remains free to play.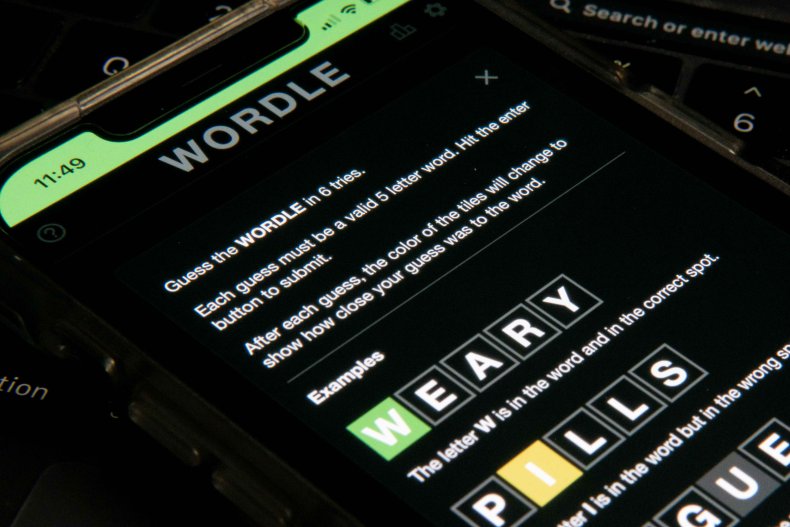 Since it's release Wordle has helped inspire a number of other online puzzles, including Nerdle for math enthusiasts and Worldle for geography fans.
The answer to today's puzzle will be revealed at the end of this article, so scroll down with caution if you want to work it out for yourself. To help you solve today's Wordle, Newsweek has provided some hints and tips on the latest puzzle.
'Wordle' #539 Tips and Clues for Saturday, December 10
Wordle players can use these five hints to solve puzzle #539.
Hint #1: The answer contains one vowel.
Hint #2: There are no repeated letters.
Hint #3: Synonyms for today's word include "hammering" and "beating."
Hint #4: Neither of the last two letters are a vowel.
Hint #5: You might do this on a door.
'Wordle' #539 Answer for Saturday, December 10
The answer to today's Wordle is "Knock."
Well, that was a real brainteaser! Having just one vowel made today's Wordle a tough nut to crack, though the relatively common word did help somewhat.
Did you get it? If so, congratulations! But please don't worry if not. One of the best things about Wordle is seeing if you can improve your score over time. Either way, we hope to see you again tomorrow for the next New York Times puzzle.
What Does 'Knock' Mean?
The Cambridge University Dictionary defines knock as "to repeatedly hit something, producing a noise."
For example: "She knocked on the window to attract his attention."
The next Wordle puzzle will be available at 7 p.m. ET, when the daily update occurs.