With the cost of living soaring, a few good bargains can really help lighten the load this Christmas. Whether you're searching for the perfect gift or replacing a big-ticket item (such as a TV or fridge), Black Friday is your chance to make big savings.
However, it's also easy to fall into the trap of overspending, buyer's remorse, or even landing yourself in debt.
Newsweek spoke to three experts about the mistakes to avoid this Black Friday, as well as how to get more for your money this year.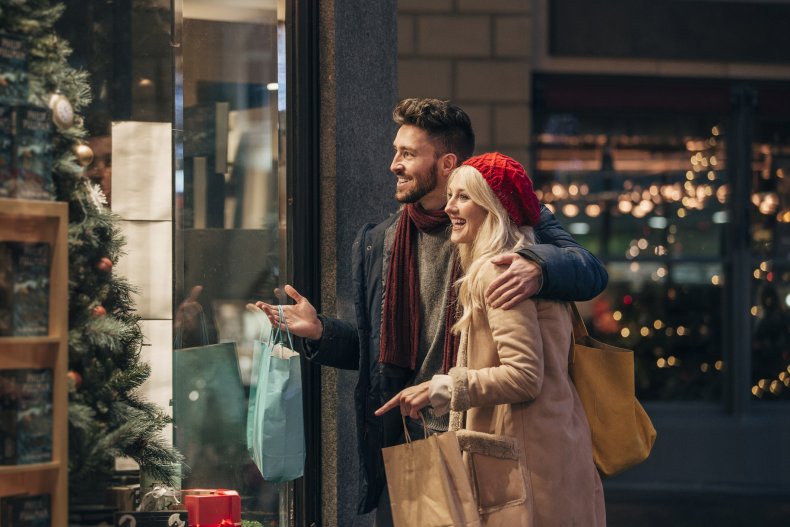 1. Choosing the First Bargain You See
We know you don't want to miss out on a good deal, but by throwing your money at the first bargain you come across, you might be missing out on bigger discounts elsewhere.
Katherine Cullen, NRF senior director of Industry and Consumer Insights, told Newsweek that shoppers should take their time when bargain-hunting, so they make the purchasing decision that is right for them.
"Consumers today are savvy and experienced in shopping around to find the best prices and value for the items they want and need," Cullen said.
"Retailers have responded to consumer demand by starting holiday deals earlier and, in many cases, offering the same deals both online and in stores."
Trey Loughran, CEO of Purchasing Power, told Newsweek that an increase in inventory means that shoppers are likely to find better deals in the weeks surrounding Black Friday, rather than on the day itself.
"Over the past three years, we've seen milestone shopping days stretching over a longer period through October and December," he said.
"Consumers should look outside of the traditional milestone shopping days to get the best deals that work with their budgets."
2. Not Planning and Saving Up in Advance
Mat Megens, personal finance expert and CEO of money-saving app HyperJar, said treating major shopping days as a "year-round expense" can help you to make the most of the sales and stop you from spending outside of your means.
"Putting money away each month and naming the specific thing you want to buy in the sales is a great way to stay in control of your spending," he told Newsweek.
"Psychologists know this trick works–achieving goals you've named and visualized is way easier than trying to do something without a clear picture in your head of what you want and how much it's going to cost."
Need a hand in managing your budget? We asked a financial expert to share their top tips.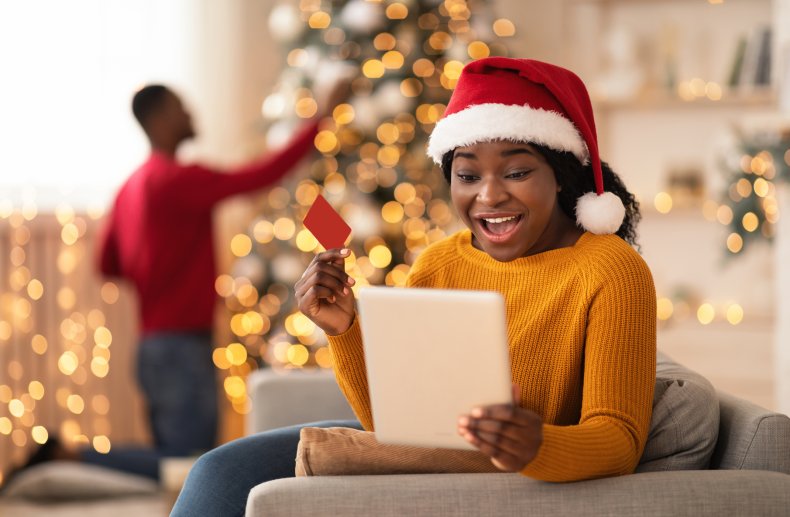 3. Signing Up for Credit Agreements Without Considering the Long-Term Cost
If money is tight, but you want that big ticket item, spreading the cost can seem like the perfect solution. However, you could be paying for that item for months, maybe even years. Not only could this have a sizable impact on your monthly costs, but you could actually end up paying significantly more than if you bought the item outright.
"In prior years, people had more cash on hand due to stimulus checks and other economic factors, but today many consumers are finding that credit is becoming more expensive," said Loughran.
"If consumers fail to stretch their budgets responsibly, they could find themselves backed into a corner where they have to use expensive credit options which could mean paying two times the normal price of a product, over an extremely long period of time."
4. Falling for the 'Buy Now, Pay Later' Schemes
Although "buy now, pay later" options have their place, they can also put you in a financial hole come January. Loughran said it's crucial that consumers understand what they're signing up for, as not paying on time can get you into a lot of trouble.
"Failing to make an agreed-upon payment for a buy-now-pay-later scheme can have compounding effects – requiring the consumer to pay late fees and potentially impacting someone's credit score," Loughran said.
"At the end of the day, buy-now-pay-later solutions are another form of credit, and consumers need to be conscious not to overextend themselves."
If you're struggling with bills and loan payments, here's how one mom managed to pay off $50,000 in credit card debt.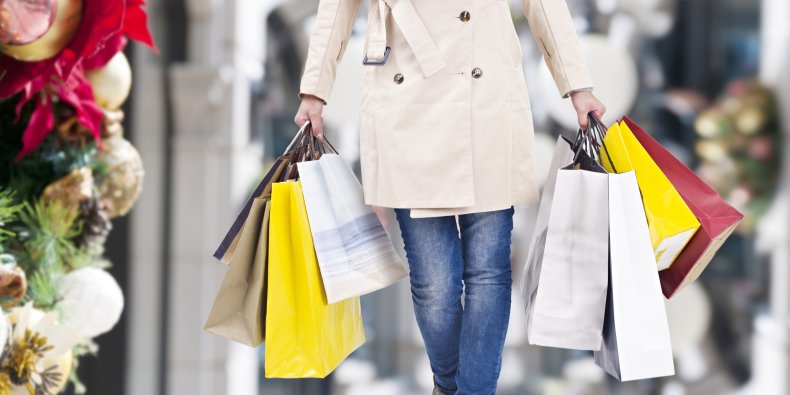 5. Impulsively Spending on Items You Really Don't Need
That discount might seem unmissable in the moment, but could lead to regret further down the line.
Megens said that retailers have a number of tricks—such as countdown clocks on websites or listing the number of items left in stock—to encourage consumers to splurge.
However, writing a list of "critical" items you need and sticking to it can stop you from spending impulsively.
"Black Friday can be a quick way to get into the red unless you're careful," Megens said.
"No matter how deep the price-cut, only buy something that you were planning to anyway. Don't get sucked into that psychological ploy of feeling under time pressure."
6. Not Checking the Original Price of Items
Think you're getting a bargain? According to Megens, it's not uncommon for retailers to trick consumers with "fake price-drops."
"If you have a specific brand or model number on your wish list, make sure you check what the price was last month, so you know you're getting a genuine discount.
"There are loads of dodgy practices out there, so watch out. You want to be sure you're getting a genuine bargain on the item you've set your heart on."